Description
Every note sounds like the real thing because clear audio starts at the source with your favorite Samsung Galaxy device. The updated Samsung Seamless Codec encodes the full 24-bit audio to decode on the Galaxy Buds2 Pro, maintaining that same 24-bit high-quality sound.
Active Noise Canceling (ANC) is better than ever.With 3 high SNR (Signal-to-Noise Ratio) microphones, Galaxy Buds2 Pro track and eliminate more outside sound — even soft sounds like wind.
With Intelligent 360 Audio, the sound feels more realistic. The 360 Audio with Direct Multi-channel (5.1ch / 7.1ch / Dolby Atmos) and Enhanced Head Tracking make every movement stay in sync — creating an immersive experience. 360 Audio can even pinpoint the direction of the sound as you move your head, giving you the spatial experience. 
Galaxy Buds2 Pro will automatically pop up on your Samsung Galaxy devices and are ready to connect with a tap. As simple as that.
Auto Switch on Samsung Galaxy Buds2 Pro intelligently detects mobile activity and seamlessly shifts its connection to your Samsung Galaxy phone, tablet and watch.

Switching to answer the phone works even when you're connected to a Samsung TV. Once the Galaxy Buds2 Pro are connected to the Samsung TV via Bluetooth, there is no need to take the earbuds out to answer the phone. Incoming calls can be answered simply by tapping the Galaxy Buds2 Pro twice.
Worried about losing your Galaxy Buds2 Pro? Don't. With SmartThings Find, you can trace your coveted Galaxy Buds2 Pro with the location detection feature. You can even do it with or without the case.
Walk away from your Galaxy Buds2 Pro and the integrated alarm is ready to let you know — your phone will send you a notification so that you don't accidentally leave them behind.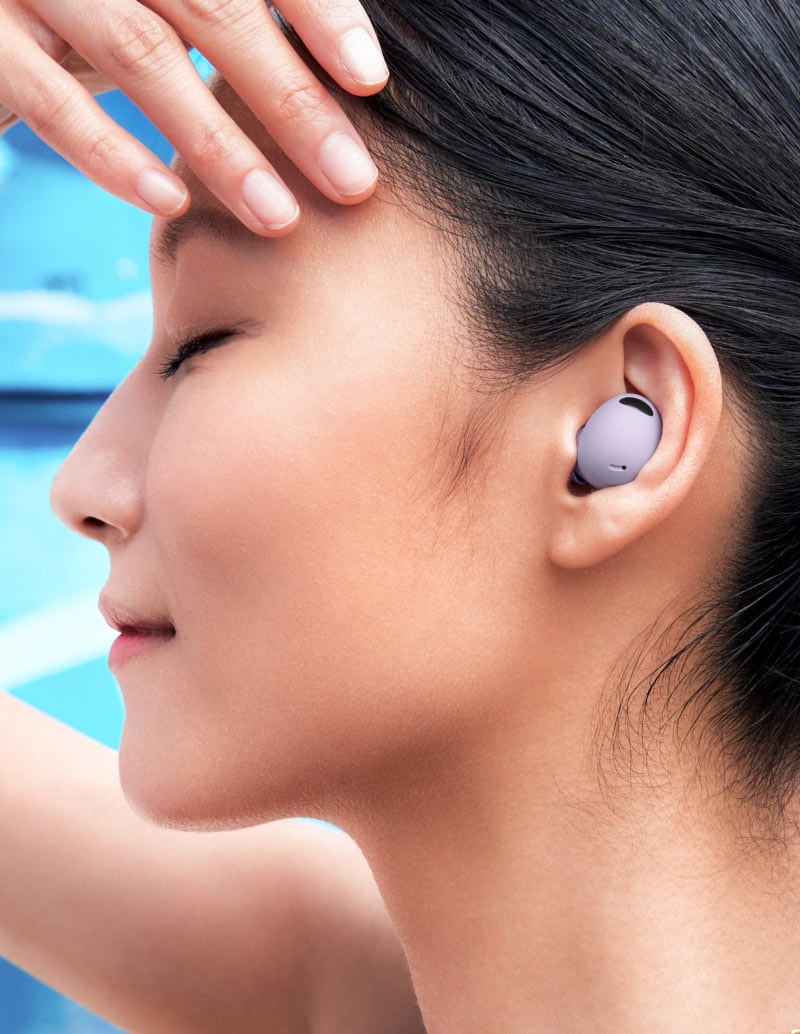 Payment & Security
Your payment information is processed securely. We do not store credit card details nor have access to your credit card information.